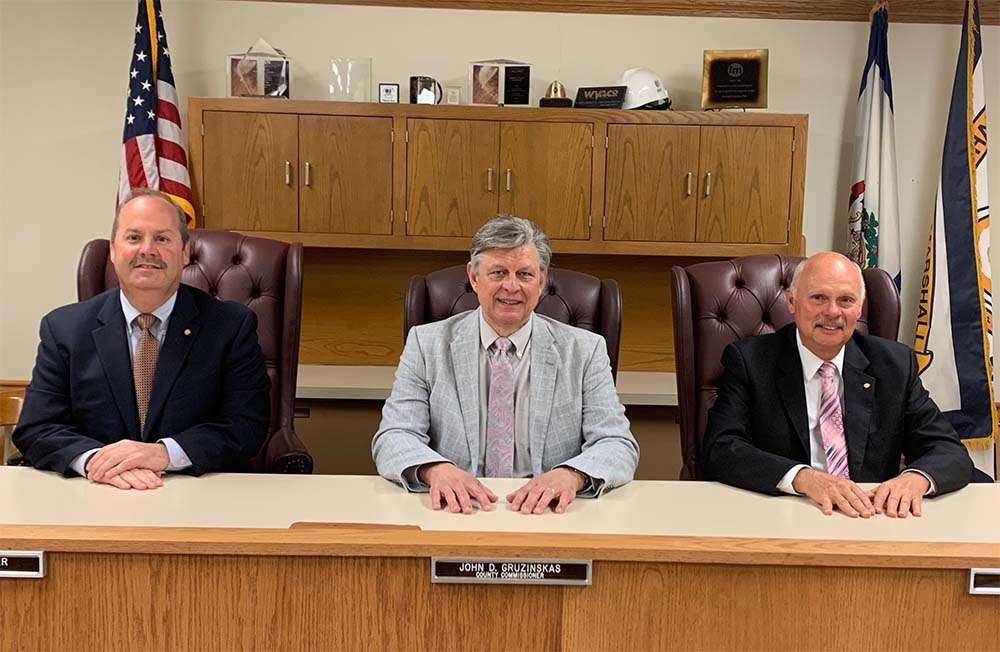 County Commission
Administering the county government
County Commission Duties
The authority and limitations of the County Commission is set forth by the West Virginia Code in Chapter 7. County Commissions and Officers. Chapter 7-1-3. details the jurisdiction, powers and duties of the County Commission and specifically grants the following powers and duties:
The custody of, through their clerks, all deeds and other papers presented for record in their counties, with responsibility for their preservation or disposal as may be prescribed by law.
The administration of the internal police and fiscal affairs of their counties, with authority to lay county levies, under regulations as may be prescribed by law.
Serve as the judge of elections, overseeing the proper conduction of the election and confirming results by canvassing. If recounts are requested, the commission conducts the procedure.
Counties have no jurisdiction over any of the municipalities such as Benwood, Cameron, Glen Dale, McMechen or Moundsville, with the excepting of approving petitions for minor boundary adjustments.
The Commission neither owns nor repairs any roads, however they may authorize the closing of a road or street that is found to be unused and not within a municipality. This process is done by petition, usually with the owner of the property involved.
Their general duties include, but are not limited to:

Preparation and adoption of a budget for all county offices in the Courthouse, except judges and magistrates;
Laying the levy (setting the tax rates) based on assessed property values;
Ownership and maintenance of numerous county properties
Sitting as a Board of Review and Equalization in February of each year to hear appeals on property values for assessment purposes and make adjustments if necessary;
Appoints members of certain county boards, authorities and public service districts;
Adoption of ordinances for the protection, safety and well being of the people of the County;
Grants approval of purchase and payments for all county elected officials except for judges and magistrates.
Meeting Schedule
The Marshall County Commission meets in Regular Session at 9:00AM on the 1st and 3rd Tuesday of each month.  Special Sessions will be posted in accordance with State Code.  The meetings are held on the basement floor of the Marshall County Courthouse in the County Commission Chambers.
West Virginia Code Chapter 7-1-2. Sessions. details the timeline in which the County must hold Regular Session Meetings and when they may hold Special Session Meetings.